Executive Leadership Team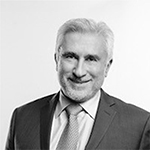 Carlos Alonso
Chairman
Carlos Alonso is a high-integrity global business leader with a strong track record of performance and true value creation in the healthcare, industrial equipment, engineering and chemical industries, and of driving impactful engagement with commercial partners, trade unions, patient and trade associations globally.
Carlos Currently serves as the Chairman of the Board at DHG, and has previously served as executive board member of the Esaote Group, a medical imaging leader based in Italy. Carlos current gives service on the Advisory Board of the Health Sector Management & Policy of the University of Miami's Business School and the Board of Directors of Make-a-Wish Illinois.
Carlos has served as SVP and President, International, Hillrom Holdings Inc. from 2015 until 2020. Before joining Hillrom, Carlos served as the President and CEO of the Esaote Group.
Carlos Alonso earned a master's degree in management (PDD) from the IESE Business School, Universidad de Navarra, in Barcelona, Spain, an M.Sc. in Process Engineering from the Instituto Químico de Sarrià (IQS), also in Barcelona, and a B.Sc. in Chemical Engineering from the Universidade Federal do Paraná, in Curitiba, Brazil.
---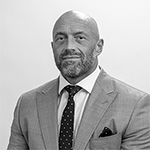 Graham Ewart
Chief Executive Officer
Demonstrating an outstanding track record of transformational leadership within the medical device market, Graham has been CEO of DHG since 2012, when he became the majority shareholder. Graham has devised and implemented key strategic plans, leading the business through the significant growth it has seen to date. During his tenure, Graham has repositioned DHG as a pan-European leader in the manufacturing and supply of medical devices, having successfully led and integrated the business through 11 strategic acquisitions.
Prior to DHG Graham progressed through Stryker to become Vice President and General Manager of Stryker UK & Europe.
Graham has Post-Graduate Degrees from Saïd Business School, Oxford, and Harvard University, as well as an MBA from Glasgow Caledonian University and as BSc in Business & Finance from High Point University, North Carolina.
Outside of his professional life, Graham lectures Post-Graduates at the University of South Wales and Henley Business School, on business management and leadership, at no cost.
---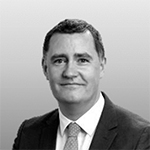 Gerry Boyle
Chief Operating Officer
Gerry joined DHG in 2014 as Group Operations Director, progressing to Chief Operating Officer during his tenure. Gerry has extensive experience in high-tech, heavily regulated industries, with over 25 years experience in blue chip technology organisations across electronics and healthcare sectors.
---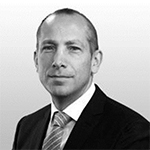 Robert Brodie
Chief Financial Officer
Robert joined DHG in 2016, as Finance Director, before late becoming the company's Chief Financial Officer. Robert is an experienced CFO, with more than 20 years of international and multi-site management experience.
---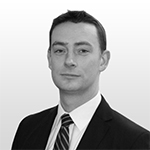 Andrew McCartney
Chief Commercial Officer
Andrew joined DHG as CCO in 2020, and has over 25 years of experience in the medical device industry, including 15 years in Sales, Marketing and Business Unit management. Most recently, Andrew served as Managing Director, International, at Bioventus, and has held previous positions as Vice President General Manager, and General Manager, MedSurg, at Stryker.