Structured Movement Therapy (SMT) rehabilitation for clients recovering from COVID-19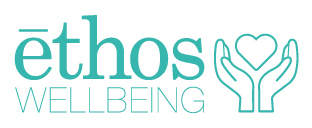 The Ethos Education Programme has been designed to improve clinical outcomes and early mobilisation through 6 CPD training modules and Skills Workshops. Developed in partnership with Personally ProActive during lockdown, we are delighted to introduce you to Ethos Wellbeing – a Structured Movement Therapy (SMT) Programme for individuals recovering from COVID-19.
Rehabilitation at all stages (in both hospitals and the community) is critical to maintain the flow of patients and free up bed capacity to treat more critically ill patients. Up to 25% of hospitalised COVID-19 patients will need to be in intensive care, often for prolonged periods, and 67% of them will have acute respiratory distress syndrome. Rehabilitation through the Ethos Wellbeing Programme enables people to clear their airways, manage their breathing and promote a general sense of wellbeing.
Developed for those recovering from COVID-19, the 3-stage SMT programme may also be suitable for people deconditioning from self-isolating (e.g. reduced muscle strength – power, balance and stamina), those experiencing poor mental health due to self-isolating, and people with a range of conditions whose rehabilitation programme may have been interrupted due to the pandemic.
The faces behind Personally ProActive are two experienced professionals in their field of exercise rehabilitation – Amanda Burroughs* and Sally Parsons.**
Before beginning the Ethos Wellbeing SMT Programme, we advise to read the below documents:
Pre-Exercise Safety Advice and Contraindications to Exercise
Borg Scale of Perceived Exertion
10 Minute Programme
Aims: Mobilise, increase lung capacity, improve functional strength, increase confidence
What's Included: Simple seated exercises, breathing, mobilisation, an introduction to strength
20 Minute Programme
Aims: Increase endurance through building cardiac and pulmonary capacity, improve balance
What's Included: Introduction to cardiac capacity either seated or standing, includes elements of strength and balance whilst increasing endurance
30 Minute Programme
Aims: Increase stamina, muscle strength and functional capacity in all areas
What's Included: Cardio, muscle strengthening, balance, flexibility and stretch
*Amanda Burroughs – Level 4 BACPR in Cardiac and Stroke Rehabilitation, and Exercise for Patients with Parkinsons and Cancer.

** Sally Parsons – Phase IV Cardiac Rehabilitation. Level 4 Community Pulmonary Rehabilitation. Registered with BACPR, REPS, and Wright Foundation Register.